October 2009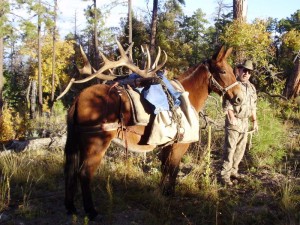 Kim Oeck of California, took this dandy 8X7 bull on the first morning of our wilderness rifle elk hunt.
I'd teased Kim earlier that morning.  I said, "Kim, don't get caught with your pants down.  If you see something good, get 'em while the gettin's good!"
Kim definitely follows instructions well and shot this bull 45 minutes into his hunt the first morning.  Great job Kim!